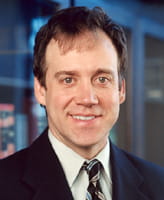 We are pleased to announce that prof. Emerson Tiller, PRITZKER School of Law, Northwestern University, has just confirmed he will participate in LAWLE 2017.
From PRITZKER School of Law, Northwestern University:
Emerson H. Tiller joined the Northwestern faculty in 2003 as a Professor of Law with a courtesy appointment at the Kellogg School of Management as Professor of Business Law. Prior to joining the Northwestern faculty, Professor Tiller was a professor at the University of Texas, Graduate School of Business, where he also directed of the Center for Business, Technology and Law. His research has primarily focused on empirical and theoretical analyses of political forces in regulatory and judicial decision-making.
Professor Tiller has also examined the legal and strategic management of intellectual property. He has published numerous papers in law and economic journals as well as law reviews, and has won research grants and fellowships for his work (including awards from the National Academies of Science, the John M. Olin Program in Law and Economics, and the Bradley Foundation).
Click here for to access prof. Tiller's SSRN page. Click here for prof. Tiller's publication list (pdf)